Hot Melt Dispensing Equipment
Precision dispensing for a perfect bond every time
Hot Melt dispensing equipment is a type of machinery used in manufacturing and production processes that dispenses Hot Melt adhesives onto surfaces. Hot Melt adhesives are thermoplastic materials that become liquid when heated and solidify when cooled, forming a strong bond.
Hot Melt dispensing equipment is used in various industries, such as packaging, woodworking, automotive, and textiles. The equipment typically consists of a heated reservoir or tank that melts the adhesive, a dispensing mechanism, and a control system that regulates the temperature and flow of the adhesive. The dispensing mechanism may be a hand-held gun or a machine-mounted applicator that dispenses the adhesive in a controlled manner onto the desired surface.
The Hot Melt dispensing equipment is designed to provide the consistent and precise application of Hot Melt adhesives, improving production efficiency, reducing waste, and ensuring quality control. Some common types of Hot Melt dispensing equipment include Hot Melt glue guns, automatic Hot Melt dispensing machines, and Hot Melt glue nozzles.
Graco is a well-known company that produces hot melt dispensing equipment for various industries, including packaging, woodworking, textiles, and automotive manufacturing. The hot melt dispensing equipment from Graco is designed to provide accurate, efficient, and reliable dispensing of hot melt adhesives, which are used to bond materials together.
The Graco hot melt dispensing equipment consists of a range of products that cater to different requirements and applications. The range includes hot melt tanks, applicators, pumps, and hoses. These products are designed to work together seamlessly and provide a complete hot melt dispensing solution.
The hot melt tanks from Graco are available in different sizes and configurations, from small desktop models to large bulk melters. They feature advanced heating and temperature control systems that ensure the consistent and precise melting of hot melt adhesives. The tanks also come with a range of safety features that prevent accidents and minimize downtime.
The hot melt applicators from Graco are designed to apply hot melt adhesives to various surfaces accurately and efficiently. The range includes handheld applicators, manual applicators, and automatic applicators. The applicators feature different types of nozzles and tips that cater to different adhesive types and application requirements.
The hot melt pumps from Graco are used to transfer hot melt adhesives from the tank to the applicator. The pumps are designed to handle various adhesive types and viscosities, from low-viscosity liquids to high-viscosity pastes. The pumps also feature advanced pressure and flow control systems that ensure consistent dispensing and minimize waste.
The hot melt hoses from Graco connect the hot melt tank to the applicator and transfer the adhesive from the pump to the applicator. The hoses are available in different lengths and diameters and feature advanced insulation and heating systems that ensure the consistent temperature of the adhesive.
In summary, Graco hot melt dispensing equipment is a reliable and efficient solution for dispensing hot melt adhesives in various industries. The equipment features advanced heating, temperature control, pressure, and flow control systems that ensure the consistent and precise dispensing of adhesives. With a range of products that cater to different requirements and applications, Graco hot melt dispensing equipment is a trusted choice for businesses that require accurate and efficient adhesive bonding.
Therm-O-Flow. Any Hot Melt Material. Any Time.
Innovating technology on the market
With it's suprisingly high throughput capability Therm-O-Flow® bulk hot melt systems from Graco provide a high performing industrial bulk melt systems to the market.
Therm-O-Flow's advanced temperature control capability virtually eliminates overheated material, resulting in better adhesive quality and reduced rework due to degraded material.
Graco offers a complete line of Therm-O-Flow bulk hot melt systems and "point of use" melt systems – each can be configured to fit your specific
application.
Six connection points for the 12 customer defined heat zones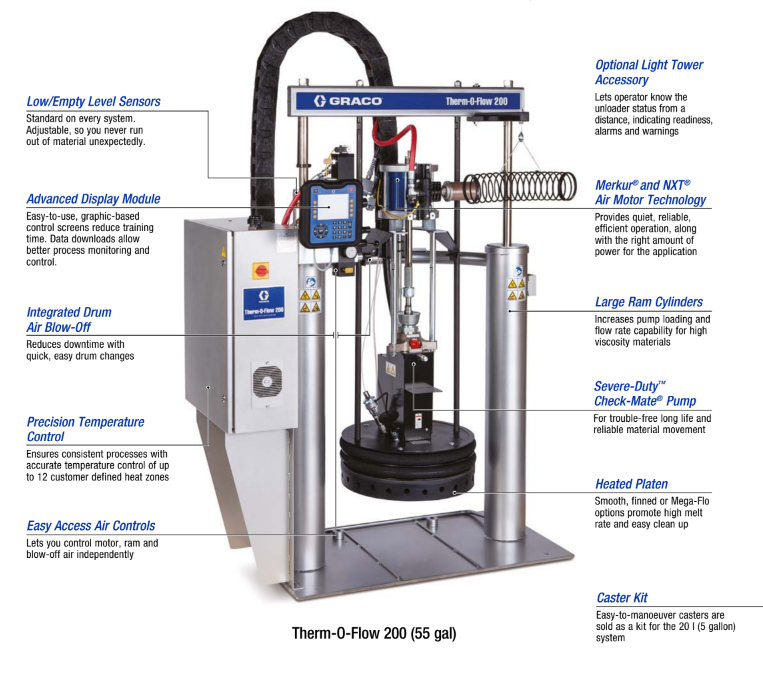 Improve Your Productivity and Throughput
Innovating technology on the market
Applications:
Insulating glass
Automotive interiors
RV lamination
Window manufacturing
Cable manufacturing
Furniture assembly
Book binding
Tape and label manufacturing
Solar panels
Resin binding
Advanced composites
And more...
Materials:
Butyl rubber
Epoxies
Ethylene vinyl acetate (EVA)
Polyamide
Polyurethane reactive (PUR)
Pressure sensitive adhesives (PSA)
Polyisobutylene (PIB)
Prepreg resin mixes
Warm melt sealers
And others...
Improve process efficiency
Automatic electric crossover eliminates downtime with
tandem units – you keep production running while you
change drums or pails
Sensors signal when drums are low or empty,
and more material is needed
Pump throat seals and plate seals are the only wear
components on Therm-O-Flow and can be changed
in less than one hour
New packing and pump rod designs extend the
maintenance cycle at least seven times
Heated platens have cast-in heaters which never need
to be replaced
Material totalizers simplify preventive maintenance
scheduling
Improve production capacity
Patented Mega-FloTM Platen offers greater throughput while reducing material waste compared to a standard finned platen
Eliminates need for lengthy oven melting of solid or high viscosity resins — melts resins on demand, only what you need
Automatic daily start up without delay — Therm-O-Flow is ready when the shift starts
Use downloadable operating data to monitor and control your process, reducing unplanned downtime and increasing process efficiency
Reduce energy costs
Temperature setback conserves energy during production breaks and prevents material charring
Inactivity shut off saves energy costs, promotes safety and prevents material charring
Support environmental initiatives
Built-in runaway control automatically shuts down supply system in event of component failure or empty drum
The quiet, low-noise NXT Air Motor operates around 87 decibels
Tank-FreeTM Hot Melt Delivery system
For Case and Carton Packaging
Confidence is a reliable seal.
Pop-opens, clogged nozzles, unplanned downtime, increasing adhesive costs. If you're using tank-based hot melt delivery systems for your case & carton packaging line, it's likely that you've lost productivity – and a good amount of sleep – from these common problems.
At Graco, we understand that continued downtime, or the smallest defect in a case or carton sealing application can result in added costs or returned goods – leading to significant loss in profit. However, our experience of developing fluid dispense systems over the last 90 years has enabled us to create the most reliable hot melt glue systems available today, which ensure that you have consistent sealing and more uptime – thus protecting your bottom line.
Eliminate Downtime
No char, no nozzle plugs
No more time-consuming, tank-scraping product maintenance
Parts Last Longer
Less plastic and built to last
10+ years pump lifetime
500 million+ gun cycles
Improved Operator Safety
Design eliminates burn hazard risks and keeps employees safe
The most reliable, most profitable
Hot Melt system
Guaranteed Savings
Use less material
Reduce maintenance and spare parts
Better Sea
Reduces costly pop-opens by having glue do what it's supposed to – not cooking away and producing char
Use Less Energy
Heats up in < 10 minutes and has an auto shut off after 1 hour idle time
Know Your Glue Usage
Measures the right amount of glue, controls a consistent bead and tracks your usage grams per case, so you can put exactly what you need, where you need it
Real Time Feedback
Gives you out-of-range material usage alerts and receives performance notifications on your lines anywhere and at any time, so you save on additional costs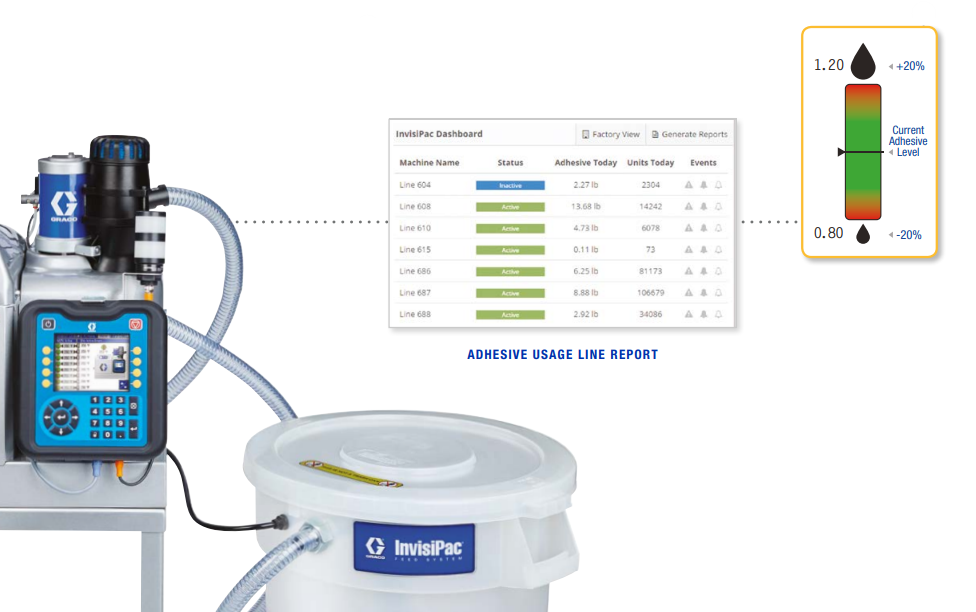 Valco Melton is a global leader in the design and manufacture of hot melt dispensing equipment. Their hot melt dispensing equipment is used in a variety of industries including packaging, paper converting, woodworking, automotive, and more. Valco Melton's equipment is known for its reliability, accuracy, and ease of use.
Valco Melton offers a wide range of hot melt dispensing equipment including melters, hoses, guns, nozzles, and controllers. Their melters are designed to provide consistent and reliable melting of hot melt adhesive. They come in a variety of sizes and configurations to meet the specific needs of each application. Valco Melton's hoses are designed to ensure precise temperature control and efficient adhesive transfer. Their guns and nozzles are designed to provide precise and accurate application of hot melt adhesive.
Valco Melton's hot melt dispensing equipment is designed to be user-friendly. Their equipment is easy to set up and operate, and their controllers are intuitive and easy to use. Their equipment is also designed to be easy to maintain, with many components being easily replaceable.
Valco Melton is committed to sustainability and has designed their equipment with the environment in mind. Their equipment is designed to reduce waste and energy consumption, and they use environmentally friendly materials whenever possible.
Overall, Valco Melton's hot melt dispensing equipment is an excellent choice for those looking for reliable, accurate, and user-friendly equipment. Their commitment to sustainability and their wide range of equipment options make them a top choice for a variety of industries.
COATING & LAMINATING LINES
AN OVERVIEW OF OUR LATEST PROJECTS
LP Series Coating Lines are designed to coat and laminate multiple types of materials, in order to create laminated materials delivered in roll format, for a variety of industries and manufacturing processes.
These are of some of the latest coating line configurations we have delivered to the industry, including their individual application specifications, adhesives, substrates, and any accesory hot melt dispensing equipment.
Materials:
Adhesive: PSA (permanent, removable or ultra-removable)
Materials for laminated products:
Face paper:
Semi- or high-gloss, white, coated paper, 80gsm

Metalized printing paper, 83 gsm

Thermal paper, 70 gsm

Liner: Yellow or white siliconized glassine, 60gsm
Our Latest Project Application Specifications
Line speed: 150 m/min Grammage: 15-90 gsm Application: Width 350mm Pattern: Continuous, Stripe, Intermittent
Our complete hot melt dispensing solution includes:
Melter: SmartMelt
Akura PF hot melt applicators with interchangeable nozzles for continuous,
intermittent or rotating bar applications
Materials:
Adhesive: UV Curable Acrylic PSA
Materials for laminated products:
Face paper:
EPDM Rubber 3-6 mm
PE Foam 3-6 mm
Aluminium
Liner: Glassine Paper 60-80gsm
Materials for laminated products:
PVC, 30 μ
Reinforced aluminium tape (with mesh), 30-50 micron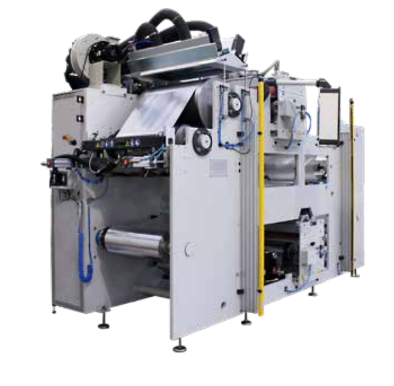 Our complete hot melt dispensing solution includes:
SmartDrum Series 200L high capacity drum unloader
SmartMelt Series gear pump unit used as buffer tank
Akura PF hot melt applicators with interchangeable nozzles for continuous, intermittent
or rotating bar applications
Our Latest Project
Application Specifications
Line speed 100 m/min
Grammage 40-250 gsm
Application width 600mm
Pattern: Full Coating
Medical Tape & Plaster Manufacturing
Materials:
Adhesive: PSA
Materials for laminated products:
Face paper:
Polyester Nonwoven, 45gsm
Polyethylene Foam, 50gsm
Polyurethane Latex Film, 70gsm
Polyethylene Film, 65gsm
Liner: Glassine Paper 60-80gsm
Materials for self-wound products:
Cotton, 100gsm
Acetate Rayon, 70gsm
Viscose Nonwonven Rayon, 35gsm
Our complete hot melt dispensing solution includes:
SmartDrum Series 200L high capacity drum unloader
SmartMelt Series gear pump unit used as buffer tank
Akura PFL hot melt applicators with interchangeable nozzles for continuous,
Our Latest Project
Application Specifications
Line speed: 100 m/min
Grammage: 35-85 gsm
Application Width: 1000mm
Pattern: Full Coating
Materials:
Adhesive: PSA, PUR
Coated Material: hook & loop, release paper, polyethylene, foam, nonwoven
Laminating Material: paper backed abrasives, fabric backed abrasives, polyester film abrasives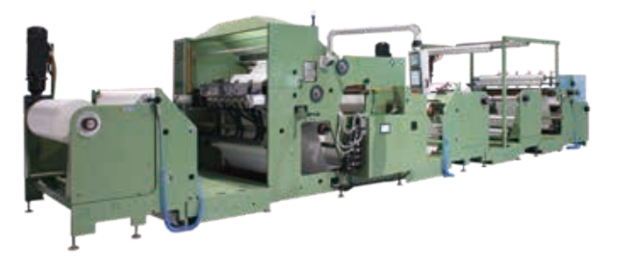 Our complete hot melt dispensing solution includes:
SmartDrum Series 200L high capacity drum unloader
SmartMelt Series gear pump unit used as buffer tank
4 Double EB Series Remote Pumping Stations
Akura PFL hot melt applicators with 8 independent adhesive inputs for optimal adhesive distribution
Our Latest Project
Application Specifications
Line speed: 100 m/min
Grammage: 18-95 gsm
Application Width: 1400mm
Pattern: Full Coating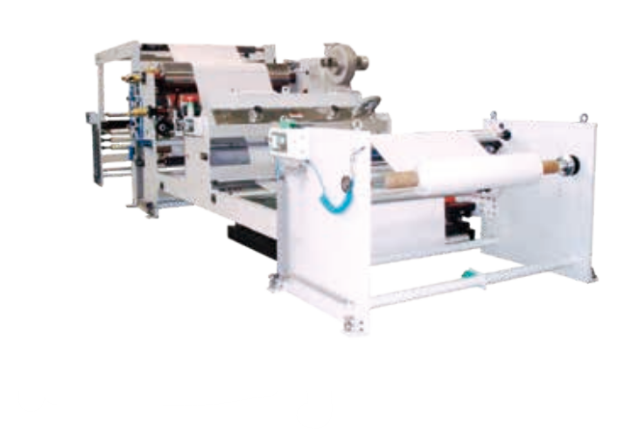 Clear-to-Clear Label Manufacturing
Materials:
Adhesive: PSA
Face material:
Gloss clear, top coated polypropylene, 50-90 μ
Gloss clear, top coated polyester, 50-75 μ
Gloss clear, top coated polyethylene, 85-150 μ
Liner:
Single and Double Side Siliconised Glassine Paper 60gsm
Siliconised polyester 30μ
Our Latest Project
Application Specifications
Line speed: 100 m/min
Grammage: 18-95 gsm
Application Width: 1400mm
Pattern: Full Coating
Our complete hot melt dispensing solution includes:
SmartDrum Series 200L high capacity drum unloader
SmartMelt Series gear pump unit used as buffer tank
ConvertCoat rotating bar head hot melt applicator with single adhesive gallery
HOT MELT ADHESIVE COATING LINES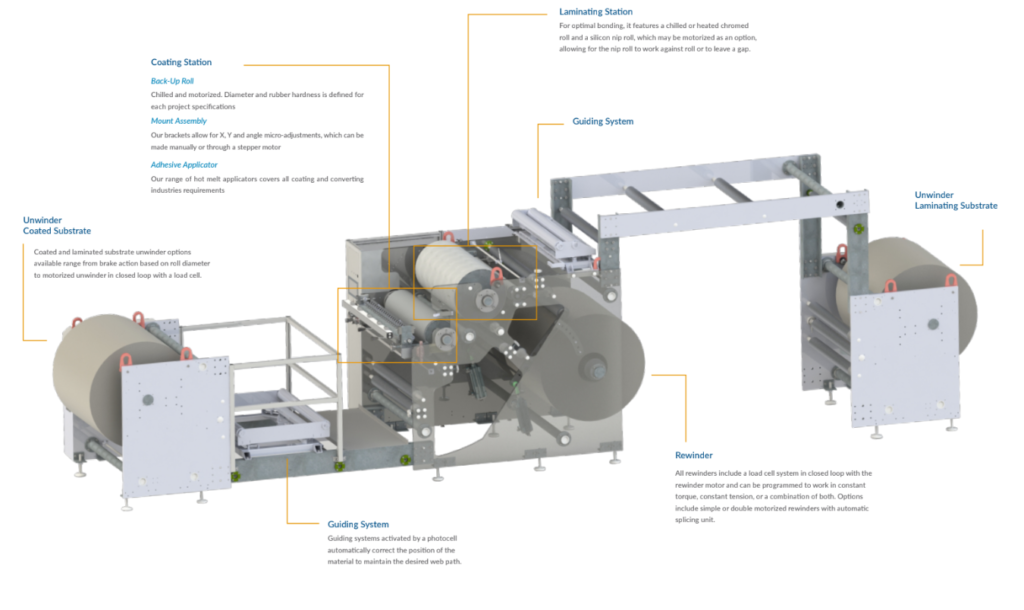 Venn Service, a Datax Solution FZC company
546(F), 5th Floor, Tower B1
Ajman Free Zone Authority Building,
Ajman, UAE
PO Box 16098